e-Initiatives and Best Practices at High Court of Uttarakhand
• e-Sewa Kendra- E-Sewa Kendra at High Court of Uttarakhand premises is a centralized facility where all ICT enabled services including e-filing will be provided to the Advocates and litigants, which has been inaugurated by Hon'ble the Chief Justice on 16th September 2021. Following services are being provided at Hon'ble High Court of Uttarakhand premises through E-Sewa Kendra:
Queries about case status, next date of hearing and other details.
Assistance in downloading the Mobile App of eCourts for Android and IOS.
Queries about Judges on leave.
Queries about location of the particular Court, its cause-list and whether the case is taken up for hearing or not.
Guide people on how to avail free legal services from District Legal Service Authority, High Court Legal Service Committee, and Supreme Court Legal Service Committee.
Queries and assistance in respect of facilities which are digitally available under eCourt Project.
Queries pertaining to hearing of cases through video conferencing.
Steps are being taken to initiate such service in all the court complexes of Uttarakhand State, so that the Advocates, litigants, and indigent may take advantage of it.
Pictures of inauguration of e-Sewa Kendra-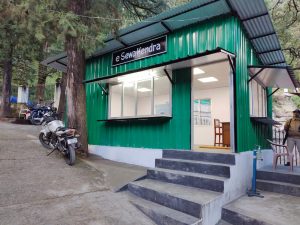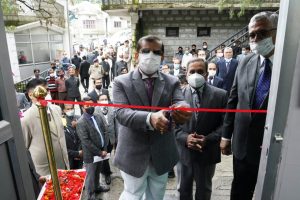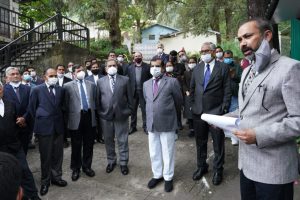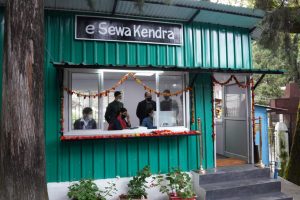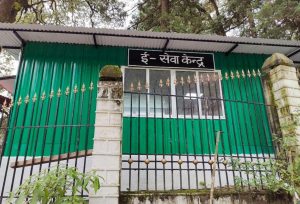 • Mobile Court Units (M.C.U.)- It is well known that the remoteness of habitats and virtual absence of transport facilities in remote and tough landscapes of Uttarakhand, poise a huge challenge for the litigants. Further the time lost in recording the evidence of witnesses who are located in far off places is also a matter of grave concern as it inordinately prolongs the life of a case. A lot of precious court time is wasted in securing the presence of medical and formal witnesses like Doctors and Policemen Investigation Officers for their evidence, as they are frequently transferred from one place to another. Hence, on the occasion of 75th Independence Day,  five (05) vehicles fully equipped with Video Conferencing hardware, Internet connectivity have been provided to District Court Chamoli, Champawat, Pithoragarh, Tehri Garhwal and Uttarkashi of the State.
• In view of COVID-19 pandemic, all the Courts are hearing cases through Video Conferencing since 15/04/2020. Open Source Software JITSI Meet and Google meet are being used for hearing through Video Conferencing.
• Online Court fee has been launched for High Court and Subordinate Courts of state.
• Digital Signatures has been provided to all the Judicial Officers of State.
• Facilities such as Online Daily and weekly Cause Lists in PDF format, Judgments and orders in PDF format, Online Display Board, Online Case Status using website/NJDG/Android Application, Enquiry of cases by kiosk are being provided to stakeholders.
• LFD based Physical Screens (22) has been installed in the premises of Hon'ble Court for Live Case Running Status.
• Case Categorization, Full Bench Judgments, Jurisdiction of Judicial Courts in Uttarakhand, Circular Letters, Notifications, Results/ Recruitments, RTI Manual, tenders etc. are available for all stakeholders on High Court Website.
• Presence on eTender Portal and Government e-Marketplace (GeM) Portal of India.
• eGranthalaya, KOHA, Online law libraries like SCC online and Manupatra are being used by Library and Hon'ble Judges of High Court.
• Studio/desktop Video Conferencing facility is available at High Court.
• Internet connectivity 34 MBPS and 50 MBPS throughout the High Court by leased line, dual Internet connectivity at residence of Hon'ble Judges and Free Wi-Fi Internet facility at High court Campus for all stakeholders.
• Digitization of old Court Records. Approximately 1.32 crore documents has been scanned and digitized. DSPACE software is being used to manage and retrieve the said digitized documents.
• Inventory Management System for Stationery, Inventory Management System for Management office, budget monitoring, recruitment monitoring, under trial prisoners etc., are being developed and used by sections of Hon'ble Court.
• Legal Aid Information System (LAIS) to provide online free legal help to weaker sections of society has been developed and launched.
• Case Information System(CIS 3.2) has been installed at District Courts and data of cases are being entered in CIS 3.2 for further uploading on NJDG. SMS and email service is functioning at 51 court complexes, seven Family Courts and 1 Commercial Court, where CIS 3.2 is functioning. Video Conferencing facility has been installed at 23 court complexes and at 10 jail complexes. The remand work and recording of evidence is being done through video conferencing. The website of all the District Courts is available in Drupal 7.0 and is up-to-date. Various activities of the State Judiciary are being monitored with the help of video conferencing.