HON'BLE JUSTICE SHRI VIJAY KUMAR SHUKLA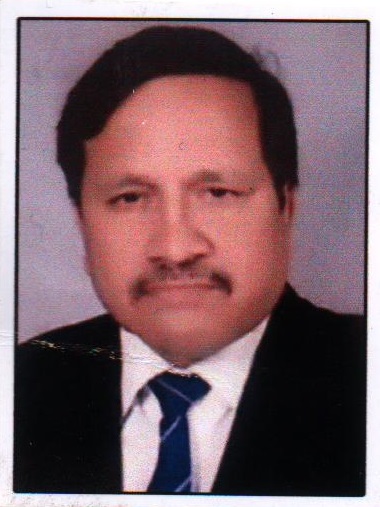 HON'BLE SHRI JUSTICE VIJAY KUMAR SHUKLA, B.A., L.L.B.

He was born on 28.06.1964. He is practicing in the High Court of Madhya Pradesh for the last 27 years. He was enrolled as an Advocate on 27.03.1987 on the rolls of State Bar Council of M.P. His father Shri P.N. Shukla is a retired Class-I Government Officer of State Civil Services. His mother is a housewife. He has four brothers. His eldest brother Shri Kamlesh Shukla has retired from L&T Pvt. Co. and is settled at Pune. His second brother Shri Rajesh Shukla has retired from MSEB Mumbai as Engineer. He is settled at Bhopal. His third brother Shri Rakesh Shukla is working as Assistant Food Officer and posted in Distt. Raisen. His wife Smt. Chandrika Shukla is enrolled as an Advocate, but is not a practicing Advocate. He has two sons. His elder son Jai Shukla has obtained law degree from Bharti Vidhyapeeth, Pune. He has started practicing as an Advocate from July, 2015 at Jabalpur in the office of Senior Advocate Shri R.N.Singh, former Advocate General, State of Madhya Pradesh. His younger son Sujai Shukla is studying in Class-9th at Jabalpur. Shri Vijay Shukla was actively practicing before the Principal Seat Jabalpur in Constitutional, Service, Civil and Criminal jurisdiction.
Appointed as Judge of the High Court of Madhya Pradesh on October 13th, 2016 and Permanent Judge on March 17, 2018.