TSHC – Digital Display Boards
On 20th November, 2015, Digital Display Boards were installed at all the Court Halls and at conspicuous places, like the Bar Associations, the Government Pleader's Office Building, the Advocates' Library and the Advocate Canteen. These Digital Boards display the case hearing status in all the Court Halls and relay other important messages via the notification bar. The Digital Display Board is also being hosted online in the official website of the High Court and on the Mobile and Web applications for the benefit of Advocates and litigants.
Display Boards inside, Outside the Court Halls: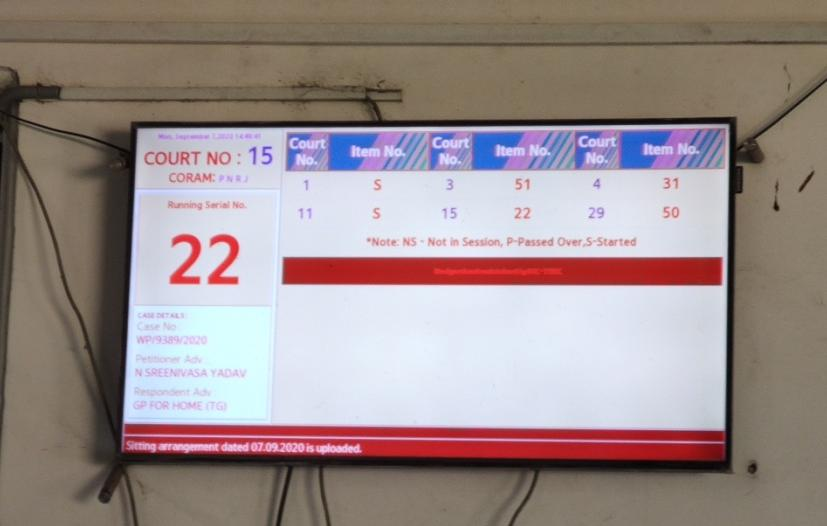 Display Boards have also been installed outside all the Court Halls in the High Court. They provide two views side by side, one displays the present Case hearing status and the other displays the total Courts and their Case hearing status.
Display Boards at the Counters:
The High Court has placed Display Boards outside the new filing counters to inform the Advocates and Advocate Clerks, the Filing status, assigned Scrutiny officer, defects, returns etc.