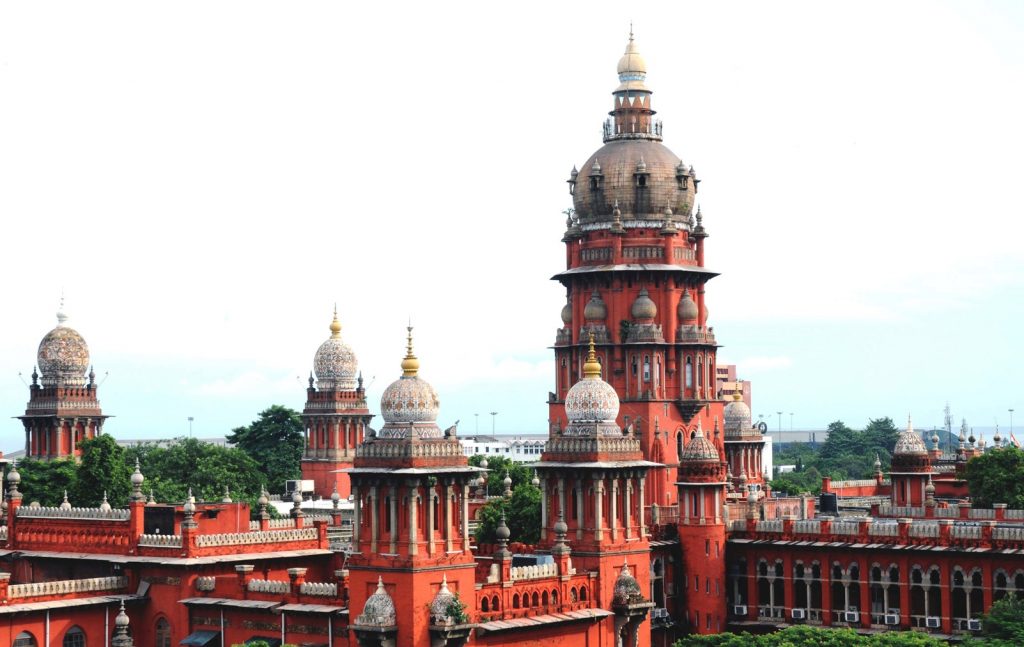 The High Court of Judicature at Madras, one of the three High Courts in India established at the Presidency Towns by Letters Patent granted by Her Majesty Queen Victoria, bearing date 26th June 1862, is the highest Court in the State of Tamil Nadu, exercising Original Jurisdiction over the City of Madras and Appellate Jurisdiction over the entire State as well as extra-ordinary Original Jurisdiction, Civil and Criminal, under the Letters Patent and Special Original Jurisdiction for the issue of writs under the Constitution of India.
The Hon`ble The Chief Justice is the Head of the Judiciary with powers of administration of the High Court and of the Administration of Justice throughout the State. The Hon'ble Chief Justice is in charge of the general policy adopted in the Administration of Justice. The administration of Justice in the Civil and Criminal Courts in the districts constituted under the Civil Courts Act and the Code of Criminal Procedure respectively is carried on by the following categories of Judicial officers.
---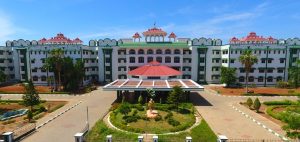 In exercise of the power conferred by Section 51(2) of the States Re-organisation Act, 1956, the Government of India issued the Madras High Court (Establishment of a Permanent Bench at Madurai) Order, 2004, which was notified on 06.7.2004 to come into effect on 24.7.2004.
By virtue of the said Order, a permanent Bench of the Madras High Court was directed to be established at Madurai, with not less than five Judges, as nominated by the Chief Justice, to sit there and exercise jurisdiction and powers in respect of cases arising in the Districts of Kanyakumari, Tirunelveli, Tuticorin, Madurai, Dindigul, Ramanathapuram, Virudhunagar, Sivaganga, Pudukottai, Thanjavur, Nagapattinam, Tiruchirapalli, Perambalur and Karur. Later, the jurisdiction over the districts of Nagapattinam and Perambalur stood restored to the Principal Seat, vide a Corrigendum notified later.
After the Judicial bifurcation of Madurai into Madurai & Theni judicial Districts, in the year 2006, the number of Districts within the jurisdiction of the Madurai Bench of Madras High Court became 13. Except for the original jurisdiction, the Madurai Bench exercises jurisdiction in all the matters as in the case of the Principal Bench in Chennai. The Madras High Court Bench at Madurai was inaugurated on Saturday, the 24th July of 2004 by Hon'ble Mr.Justice R.C. LAHOTI, Chief Justice of India and was presided over by Justice B.Subashan Reddy, the then Chief Justice of the Madras High Court. more details Click Here…
---
---