Rajasthan – First State to get Copy of FIR with original report and other enclosures
During the exercise of integration of ICJS, Rajasthan has become first State in the country where all the Courts across the State are getting the CCTNS generated copy of FIR in the CIS along with the scanned copy of report and its enclosures.
Before that ICJS been rolled out in all the Courts across Rajasthan and the meta-data of FIR and charges sheet are being successfully consumed in CIS of all the courts. Getting complete Charge Sheet has also been successfully tested and will be implemented in all the courts.
  View FIR in CIS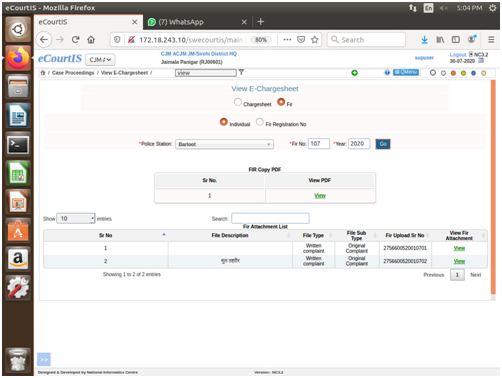 View of CCTNS Generated FIR in CIS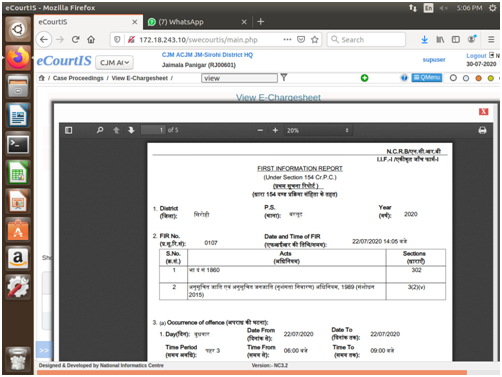 View of scanned Written Report in CIS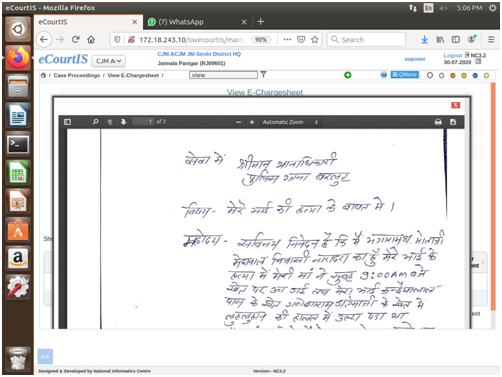 View of Charge Sheet in CIS