TSHC – KIOSK Machines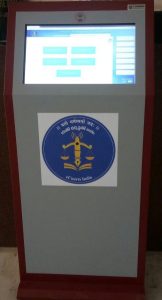 On 20 th November, 2015, the High Court installed 8 KIOSK machines in the High Court premises. Through these KIOSKs, one can get the case status information and also obtain the details of orders and judgments delivered on their case.
The High Court is in the process of establishing an e-Office which would integrate movement of files in electronic mode on all administrative matters within the High Court and also between the High Court and Sub-ordinate Courts.