Dr Justice D.Y. Chandrachud, Judge, Supreme Court of India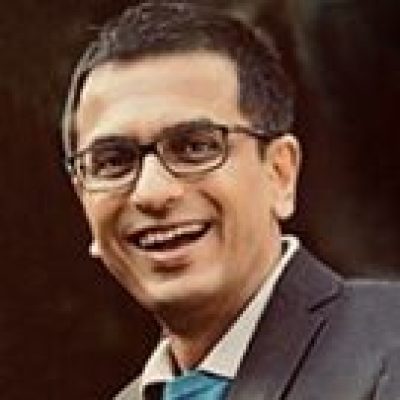 B.A Economics (Hons) hi St.Stephen's College, New Delhi atangin a zo a, LLB hi Campus Law Centre, Delhi University atangin a zo leh a, LLM leh S.J.D hi Harvard Law School, USA atangin a zo leh a ni. Bar Council of Maharashtra-ah inziak lutin Bombay High Court leh Supreme Court of India-ah te a ding a. Senior Advocate leh Additional Solicitor General of India atan kum 1998 ah hlankaia ni.
* Bombay High Court Bench-ah March ni29, 2000-ah hlankai niin Director of Maharashtra Judicial Academy nihna a chelh bawk a ni.
* Chief Justice of the Allahabad High Court atan October ni 31,2013 khan lakluh a ni.
* Supreme Court Judge-ah May ni13, 2016-ah hlankai a ni.
* Visiting Professor of Comparative Constitutional Law, Mumbai University- ah thawkin Oklahoma University School of Law-ah Visiting Professor hna vek a thawk a ni.
* Australian National University, Harvard Law School, Yale Law School leh University of Witwatersrand, South Africa-ah te zirtirna pe tawhin Conference chi hrang hrang United Nations High Commission on Human Rights, International Labour Organisation, United Nations Environmental Programme, World Bank leh Asian development Bank te huaihawtah thusawitu a lo ni tawh bawk a ni.