Launch of NJDG for High Courts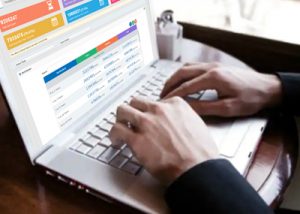 Publish Date: July 4, 2020
National Judicial Data Grid (NJDG) hi High Court tan Shri. K.K Venugopal, Attorney General of India chuan July ni 3, 2020 ah Dr. Justice DY Chandrachud Chairperson, e-Committee, Pu Tushar Mehta Solicitor General of India, Shri Barun Mitra Secretary (Justice), Hon'bl‹•Mr.Justice
R.C Chavan Vice Chairman, e-Committee, Shri Sanjeev Kalgaonkar Secretary General, Supreme Court of India leh e-Committee Member dangte punkhawm laiin a hawng a. NJDG hi case data dahthatna niin search features hrang hrang neia siam a ni. Julyni 23,2020 ah chuan District leh Taluk Courts ten 3,34,11,178 pending case nei niin NJDG hi an a tarlang a ni. Heng data hihttps://njdg.e-Courts.Nov.in/nidAnew/index,phpah hian entheih a ni.
High Court ho bika 43,76,2S8 NJDG-a thubuai la nagihtuah lai mek tehihttps://njdg.e-Courts.Nov.on/hcn|dpnew/ ah en theih ani.
World Bank pawhin NJDG siam chungchangah hian min fak hle a, he thil hian India pawh Ease of Doing Business rankingah rank 20 laiin hma a sawntir dawrh ani.