Hon'ble Shri Justice Vivek Rusia (High Court of Madhya Pradesh)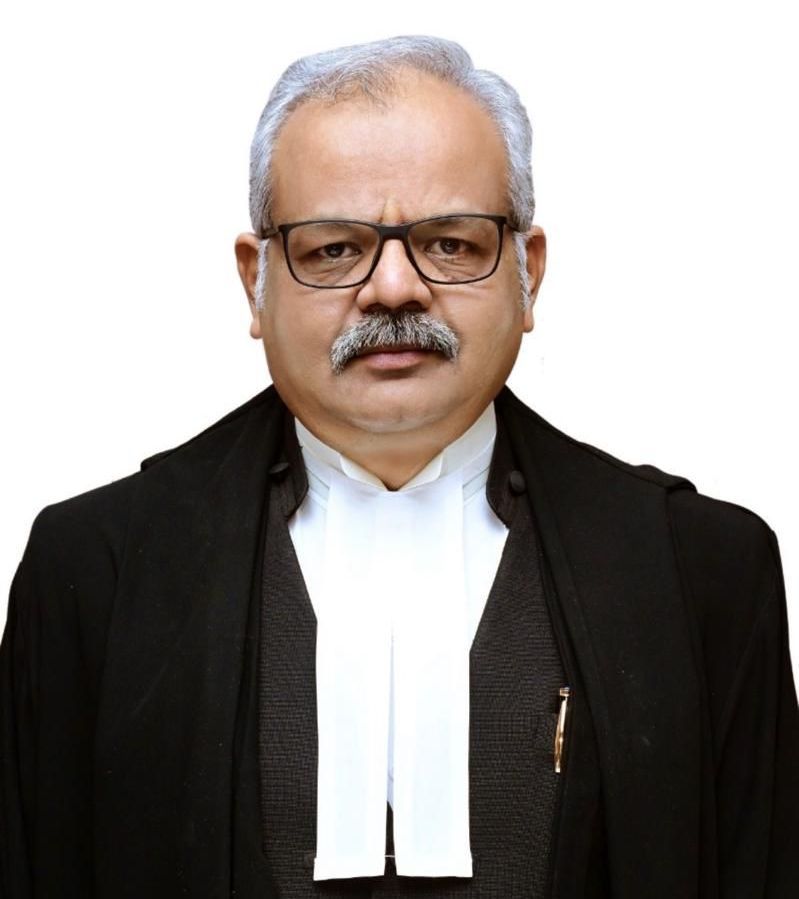 HON'BLE SHRI JUSTICE VIVEK RUSIA, B.Sc., L.L.B.
Born on 02.08.1969 at Jabalpur .After obtaining the degrees of B.Sc. and LL.B, he was enrolled as an Advocate by State Bar Council of Madhya Pradesh w.e.f. 08.08.1992. His father Late Prabhakar Rusia was Senior Advocate of High Court of Madhya Pradesh Jabalpur. He started his practice as associate advocate in the office of Late Shri P. Sadashivan Nair Sr Advocate, Smt. Indira Nair Sr. Advocate and Shri Rajendra Menon now Administrative judge of High Court of Madhya Pradesh.
He started his independent practice in the year 1998 and was soon taken in the panel of Coal India Ltd., South Eastern Coalfields Limited, Western Coal Field Limited, Northern Coal Field Limited, Madhya Pradesh Poorv Kshetra Vidyut Vitaran Company Ltd., Madhya Pradesh Power Generating Co. Ltd., M.P. Power Management Company Limited, M.P. Power Transmission Company, Madhya Pradesh Housing & Infrastructure Development Board, M.P.Laghu Udyog Nigam, Nagar Panchayat Shakpura/Mundi, Jila Sahakari Krishi & Gramin Vikas Bank Mydt. Panna / Sidki / Satna (M.P.), Cantonment Board Jabalpur (From 1998 to 2008) Jabalpur Development Authority (From 2000 to 2004).
He was appointed as standing counsel of Government of India for a period of three years to appear on behalf of Union of India in cases before the High Court of M.P. at Jabalpur.
He has practiced in Civil, Criminal, Constitution, Service, Revenue, Taxation, Arbitration etc. matters before the High Court of Madhya Pradesh.
He was elected as Joint Secretary of High Court Advocates Bar Association Jabalpur He was also life member of High Court as well as District Bar Association, Jabalpur.
Appointed as Judge of the High Court of Madhya Pradesh on April 7th, 2016 and Permanent Judge on March 17, 2018.