Hon'ble Mr. Justice N.V. Ramana, Chief Justice of India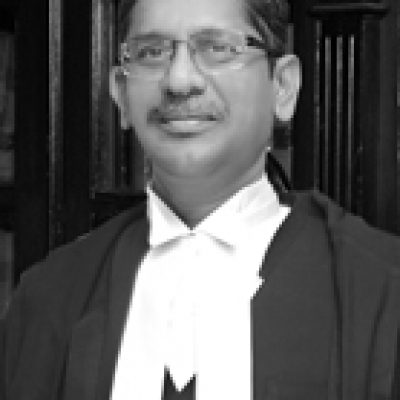 N.V Ramana B.Sc, B.L hi loneitu chhungkuaah August ni 27, 1957 ah Pannavaram khua, Krishna District ah a lo piang a. Advocate (Ukil) hna hi February ni 10, 1983 ah thawk tanin Andhra Pradesh High Court, Central leh Andhra Pradesh Administrative Tribunals bakah Supreme Court of
India-ah Civil, Criminal, Constitutional, Labour, Service leh Election kaihhnawih hna te a thawk hlawm a ni. Constitutional, Criminal, Service leh Inter-State River laws ah te a thiam chungchuang bik hle bawk. Sawrkar hnuaia Department hrang hrang te pawhin Panel Counsel-ah an hmang thin a. Central Government tan Additional Standing Counsel a lo ni tawh thin a, Central Administrative Tribunal, Hyderabad-ah Railways tan Standing Counsel a lo ni tawh bawk a ni. Andhra Pradesh ah Additional Advocate General hna a thawk tawh bawk a. Andhra Pradesh High Court Permanent Judge atan June 27, 2000 khan ruat a ni a. March ni 10 atanga May ni 20, 2013 chhung khan Andhra Pradesh High Court ah Acting Chief Justice hna a thawk bawk. National leh International Conference tam tak India ram chhung leh ram pawna neihah a tel thin a, dan chungchanga thu pawimawh tak tak te heng conference-a zir zui tur te a duang thin bawk a
ni.
Delhi High Court Chief Justice-a hlan kai hun hi 02.09.2013 a ni.
Supreme Court Judge-a hlan kai a nih hun hi ni 17.02.2014 a ni.
India ram Chief Justice-ah ni 24.04.2021 ah hlankai a ni.